LUMI
A sleek LED shelf with shadow free lighting. With its clean and pure shelving even rimless and filigree frames are visible and ideally presented.
Eye catching: remote controlled colored LED shelving for showcases.
SOHO
Chic shelving - ideally lit to emphasize your frame presentation. No distraction from the frame: a sleek shelving, no visible fixations, clean and pure.
Hanging frame holders can double the displayed capacity and bring variety to the presentation. Stay flexible: Locking options for the entire display or just for a couple of selected frames can always be added and removed.
CREATE
Create your individual Display. A magnetic set up allows flexibility in Design and Capacity. Frame holders, shelving, pictures, mirrors, logo holders and a cube to accentuate a special frame are all attached with magnets.
Change your frame presentation based on your displayed collection and needed capacity.
Optional shadow free LED back light.
CITY EYES
A vivid interior with a clear patient flow and exposed Lab with an Optical Bar.
GRAND VISION
A high-end interior in a combination of wood and stone in furniture, displays, wall cover and flooring.
TRANSPARENCY WITH PRIVACY
An office with transparency in all fields of an Eyecare Professional. The exposed Testing Area, Exam Room and Lab present the full scope and value of the practice. Remote controlled privacy panels block the view while being with a patient.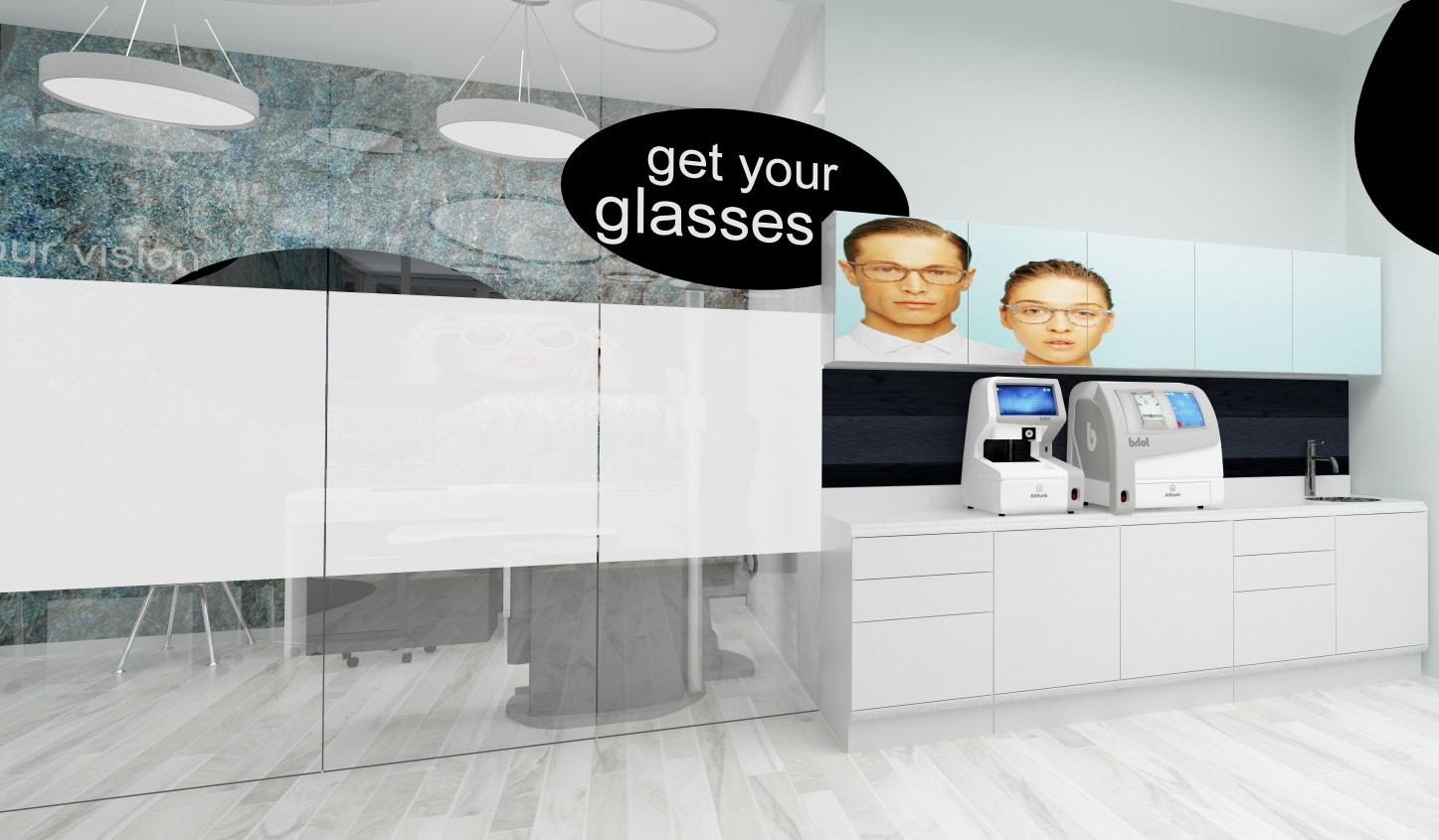 ELEGANT
A classic and sleek interior with minimalistic accents and continuous design elements.
INDUSTRIAL DESIGN
Emphasize the individual character of the space by using themed features with your Displays.
An inviting open space that animates to browse through and provides full transparency in offerings and work.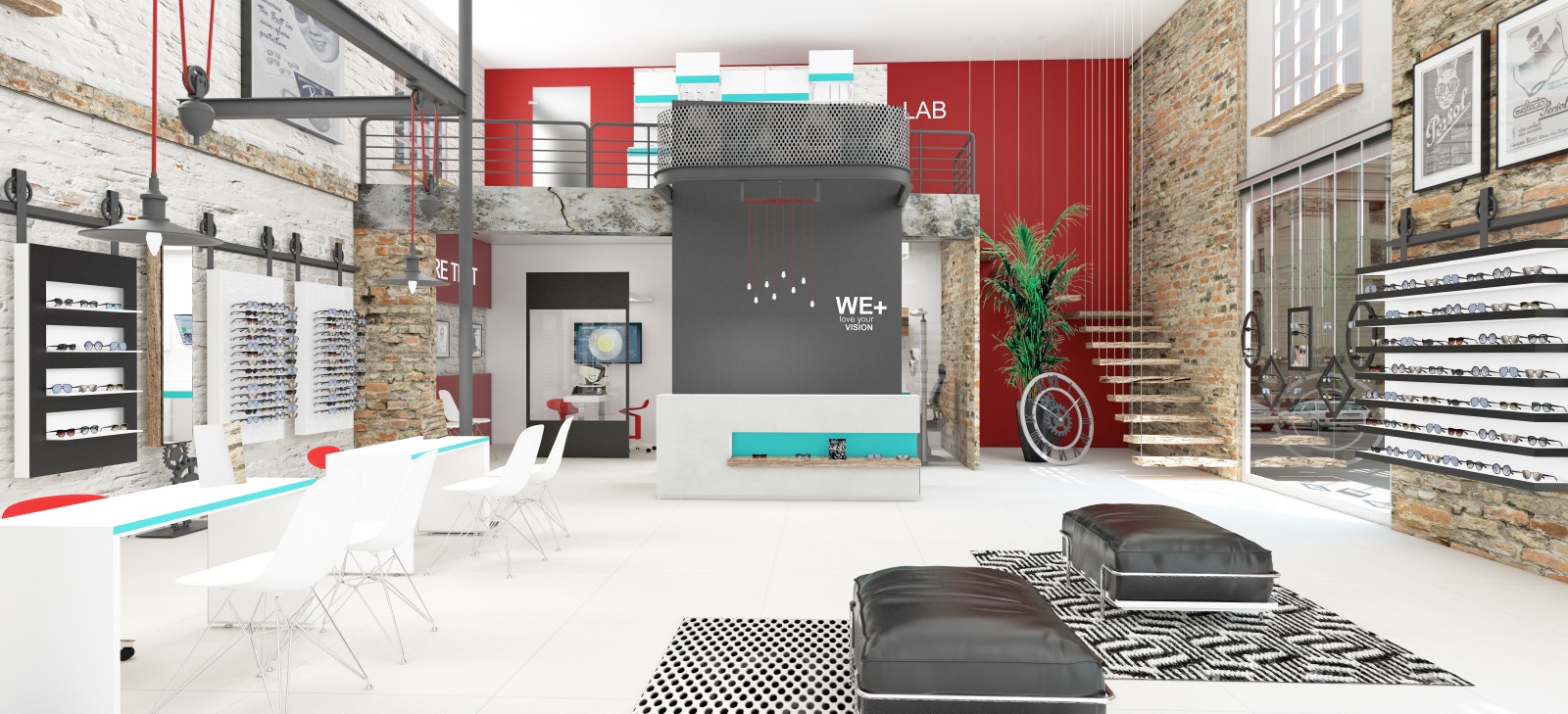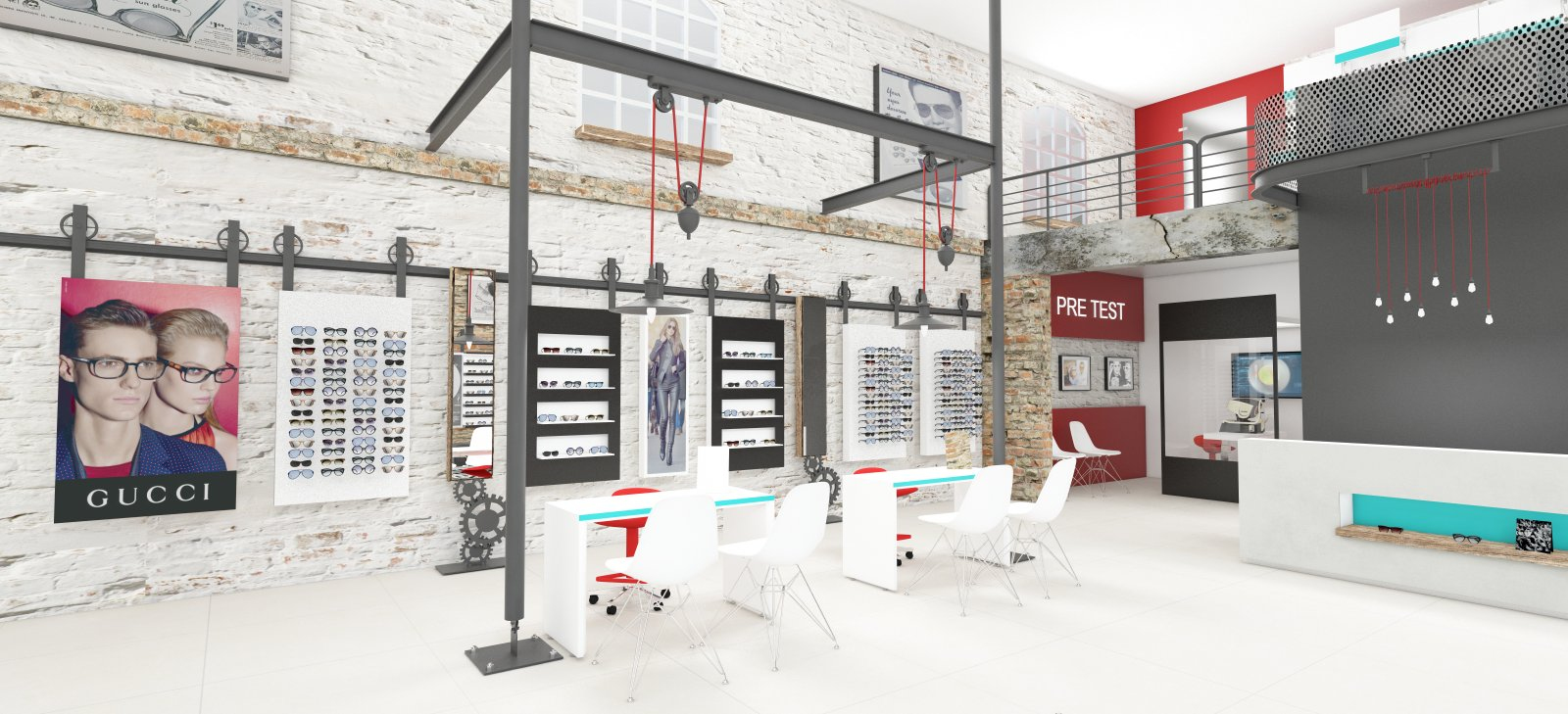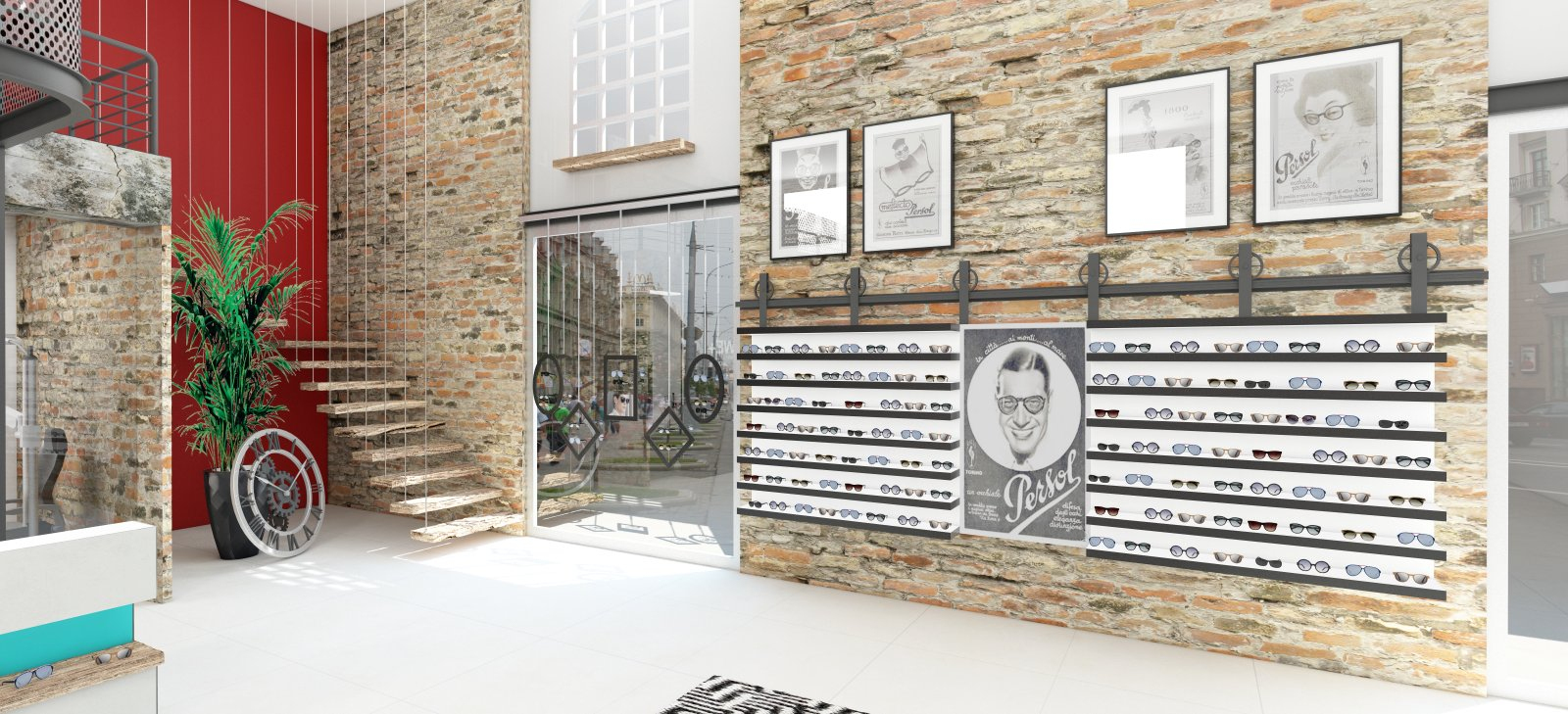 YOUR VISION
A contemporary dynamic interior with a clean frame presentation.
The open space ties in also the Lab and Testing Area into the Optical. Exposing your High Tech Equipment and a transparent step-by-step approach towards the patients shows confidence and competence.
CLASSIC
A classic and sleek interior with minimalist accents.
The structured space keeps the patient flow organized in a natural manner. An immediate overview on the scope gives the patient a clear understanding.
EXAM ROOM
A clean and organized Set Up. Hidden aspects as well as the attention to detail are emphasizing a medical environment and highest comfort for you and your patient.
TESTING
As part of a modern Optometry office show patients the extend of your equipment and instruments, enhancing your proficiency. A remote controlled panel ensures privacy during the Testing.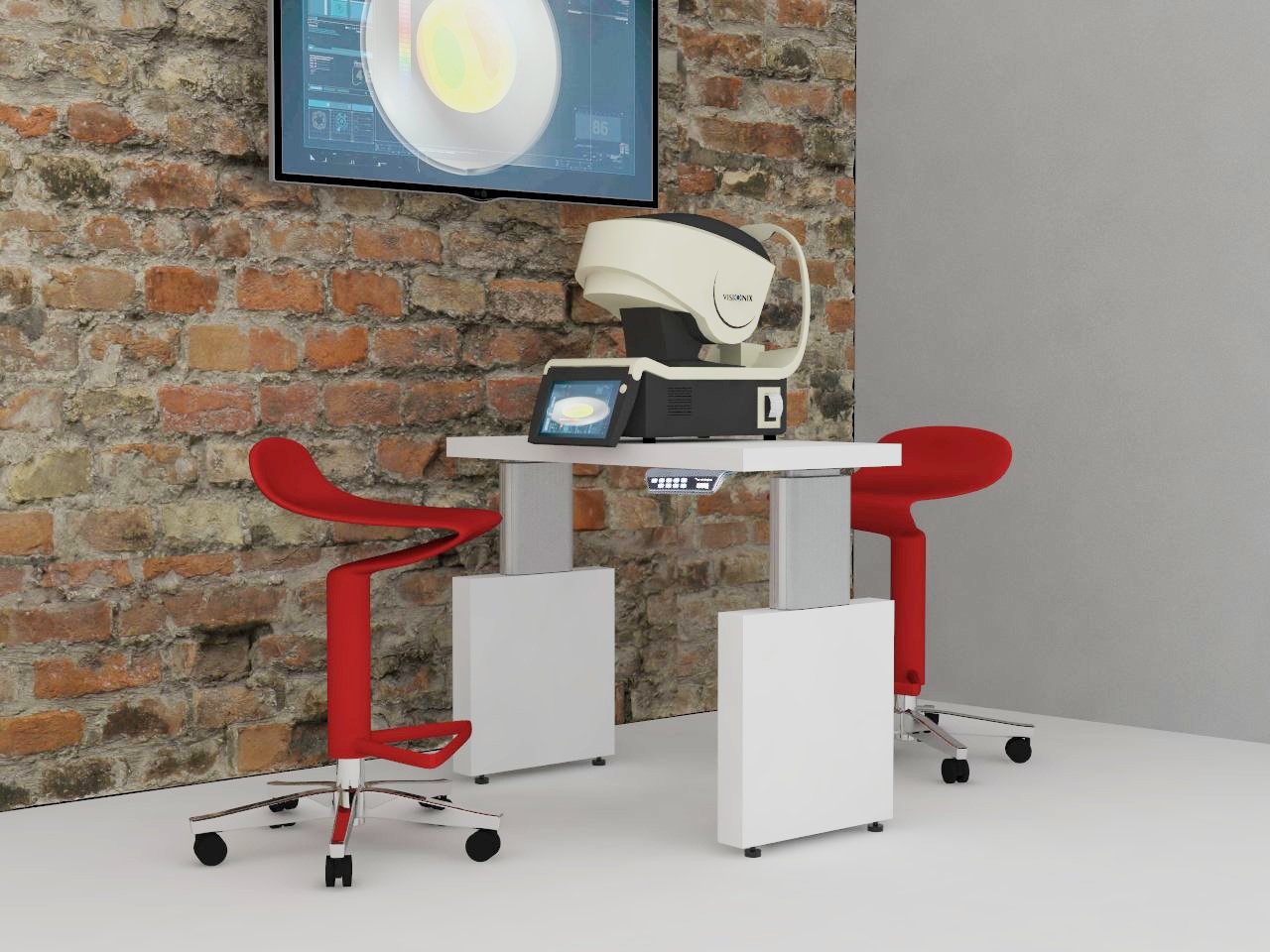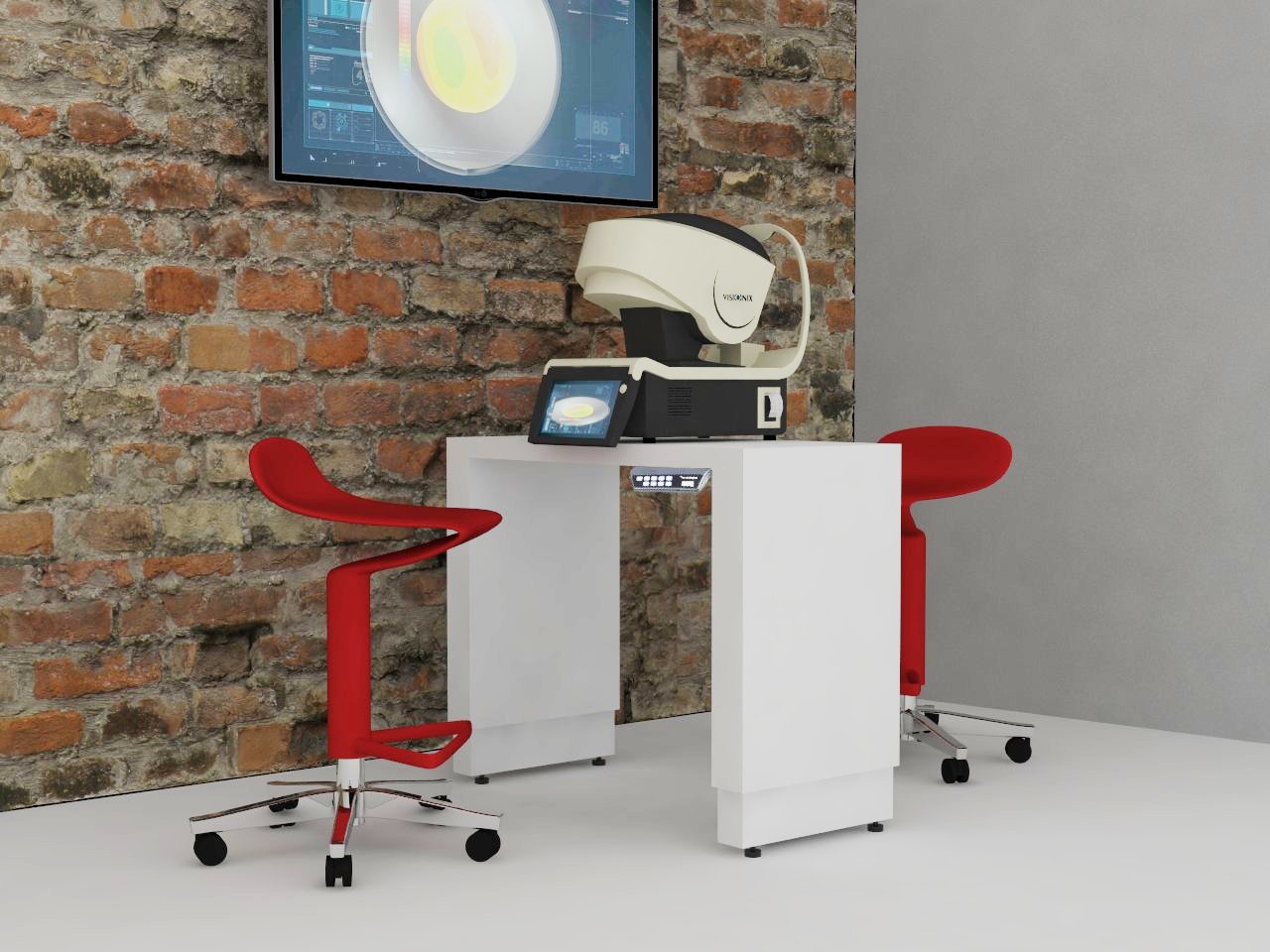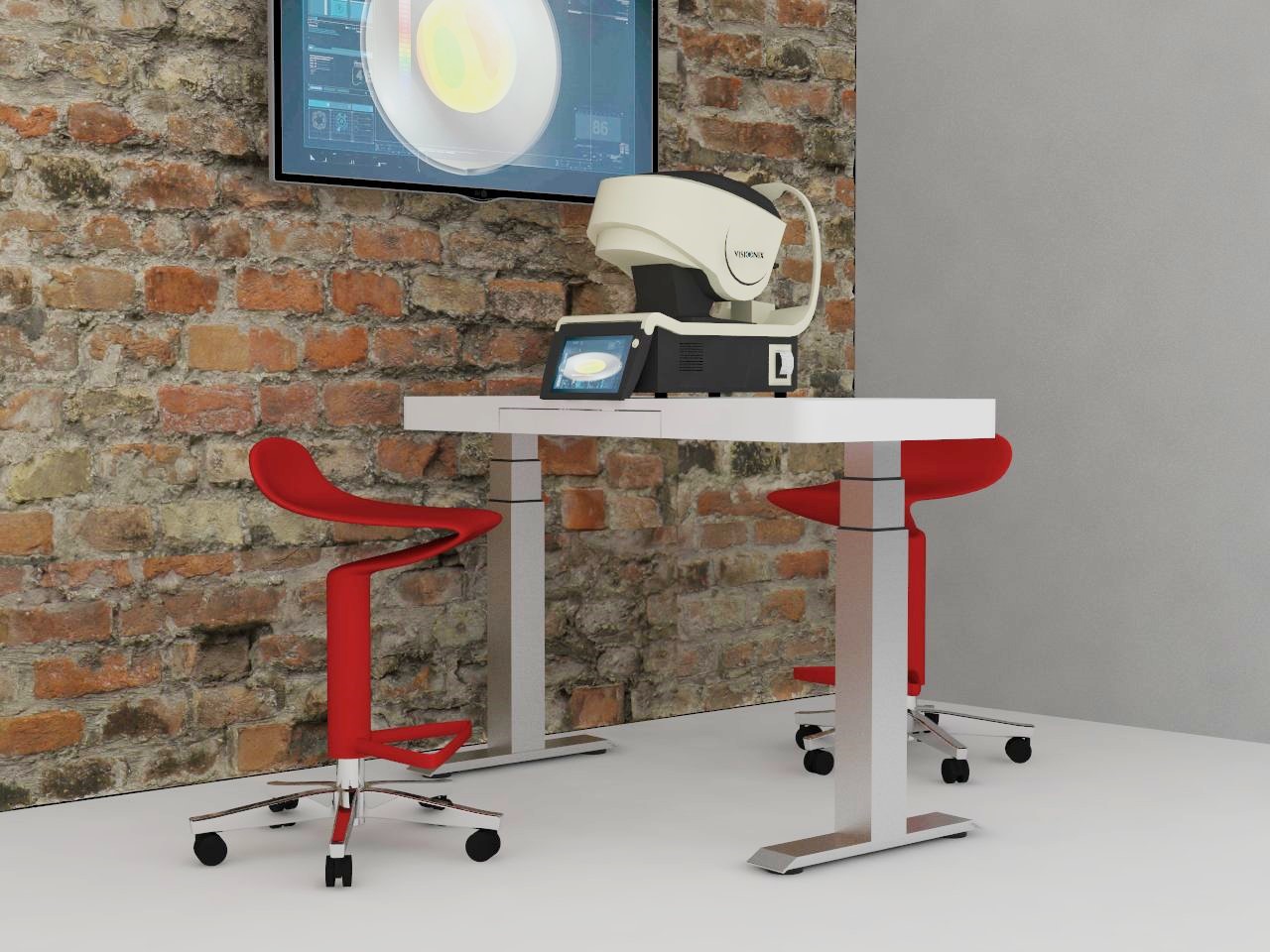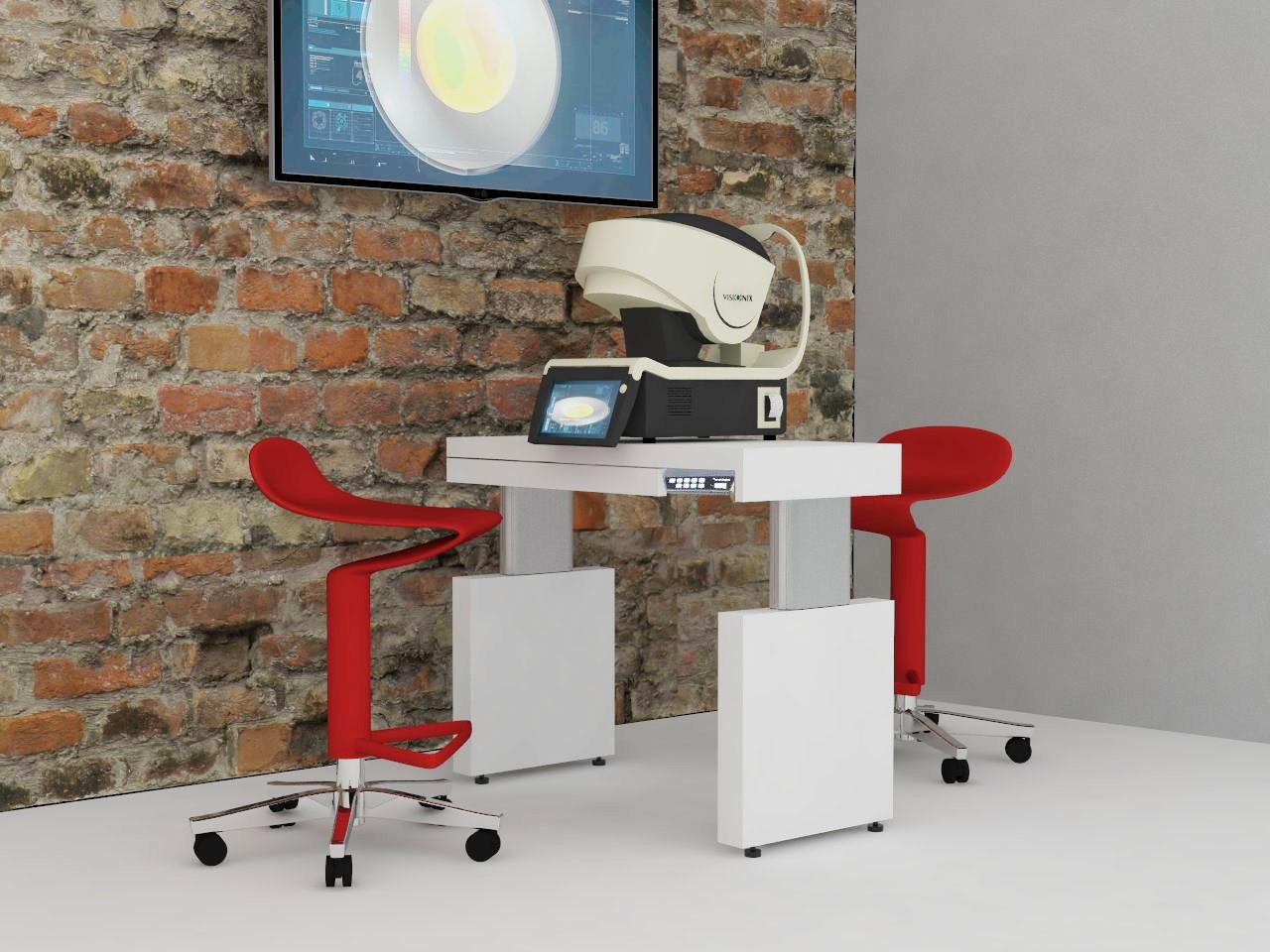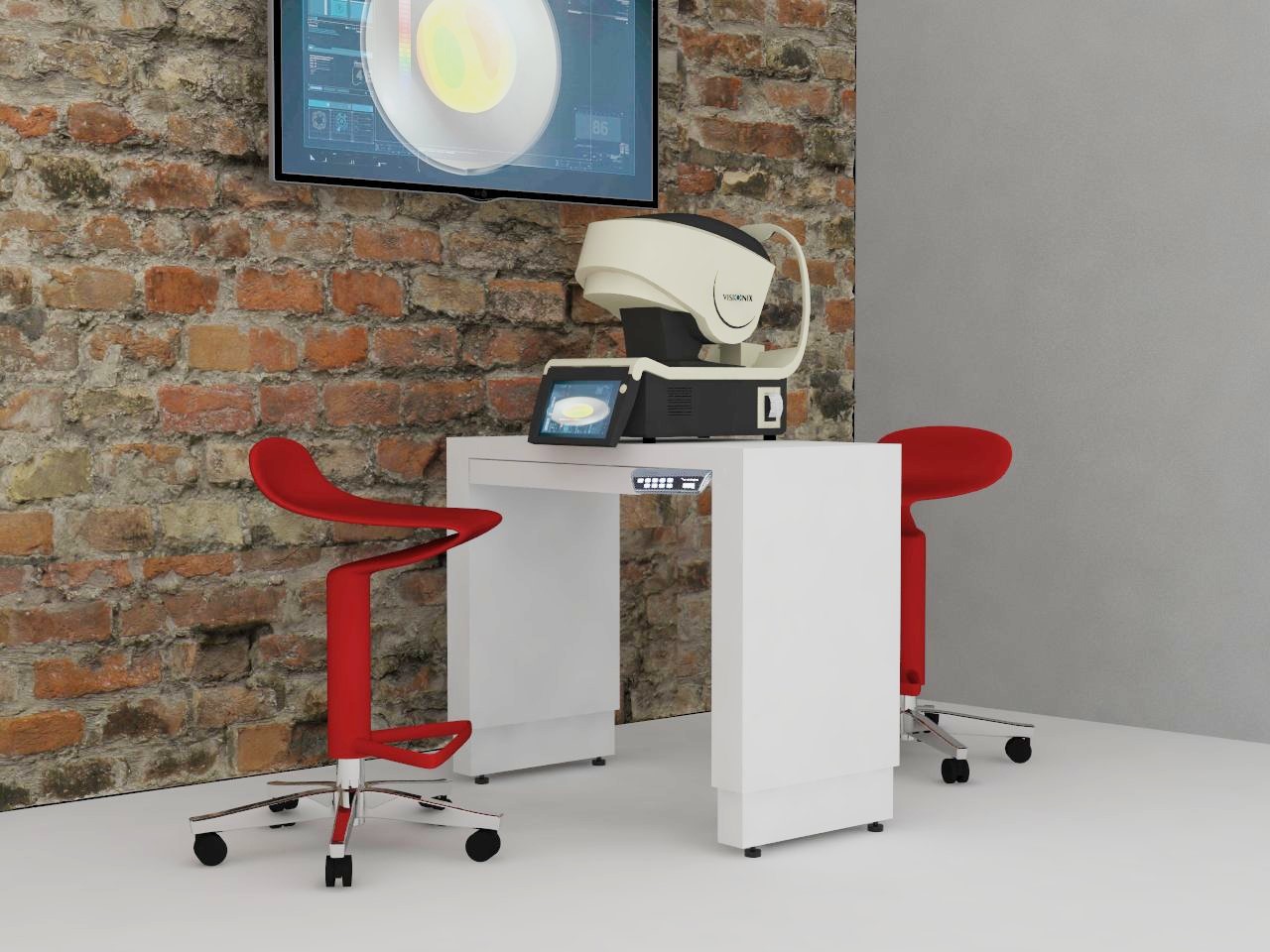 LAB
An Optical Bar in combination with an exposed Lab for a better understanding and appreciation of your work. The new Briot Attitude Edger with minimal noise allows an open Lab concept due to its quite processing.
A well structured Set Up with amenities such as a Pull Out counter top for an easy service on the machines as well as integrated features in the cabinet, keep the area clean and are showing an efficient and professional work.